PR02 Linear Rotary Motors
The PR02 motor series is characterized by a design wherein the motors and additional components are integrated in a slim easy to clean housing. Options can be installed such as a hollow shaft, pneumatic pusher, a magnetic spring "MagSpring", a torque sensor, and a force sensor.
---
---
1. Details
The innovative PR02 delivers all necessary data packages for networked production in the sense of "Industry 4.0". With the help of real time motor information and optional additional sensors, detailed information, such as the vertical position, press force or impact force, closing angle and torque are available.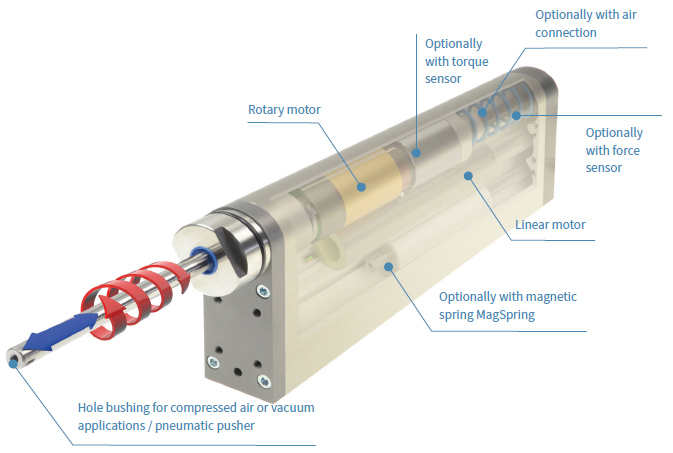 Simple implementation of capping & assembling systems
Synchronized or independent linear and rotary motions
Programmable / measurable forces and torques
High dynamic response
Long service life
Stroke lengths up to 300 mm
Torque up to 10 Nm
Easy to clean surface
To the details in the e-catalogue
---
Sizes 38/52/88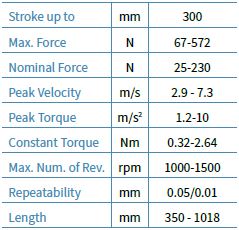 New PR02-70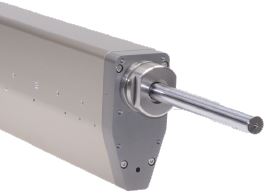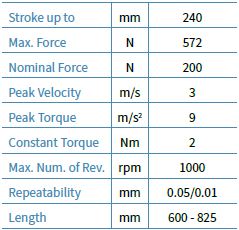 ---
Hollow Shaft – Option
Option hollow shaft offers a feed through air possibility through the entire module for operating pneumatic grippers or for suck elements via vacuum. There is no need for a pneumatic hose around the module shaft and endless rotation is possible.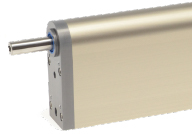 Pusher – Option
Option pusher allows users to have a second axial, telescopic movement. Gripping elements may be emitted or mechanical grippers are operated using this option. Integrated pneumatic cylinder is double-acting.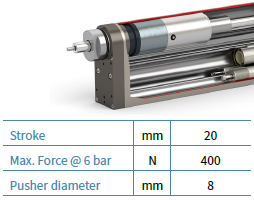 MagSpring – Option
A properly sized MagSpring ensures that the tooling and motors moving mass are passively compensated for, preventing the axis from falling in event of a power loss. MagSpring force is available in different sizes and its working direction may be pulling or pushing.
---
Force- & Torque Sensor – Option
Torque and force sensors enable precise, reproducible, and recordable capping and assembling processes often required in pharmaceutical or medical industries.
Due to continuous real time process monitoring every assembled unit can be traced.
Calibrated force and torque sensors
Closed loop force / torque control
Real time process monitoring
High precision capping & assembling processes
Data gathering and process evaluation
Industry 4.0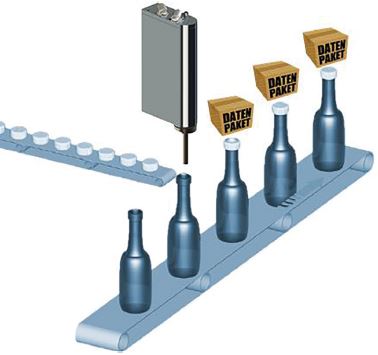 Stainless steel front – Option
Linear rotary shaft and front in stainless steel EN 1.4112; 1.4404 / AISI 440; 316
Hygienic Design
Resistant to cleaning supplies
Designed for use with food products
Designed for use in the chemical industry
With interchangeable ball bearings
Combinable with other options like integrated force and torque sensors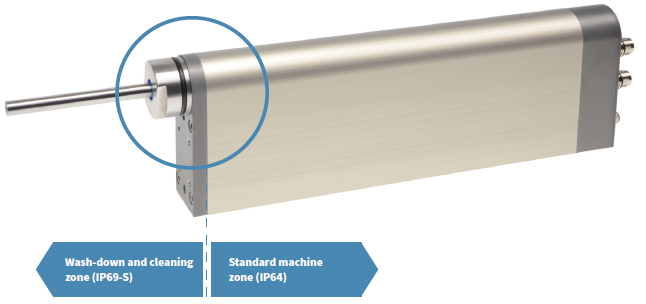 ---
2. Videos
Capping machine
Here you can see the Tölke closing machine in operation. The entire process is carried out by a PR02 series linear rotary motors.
3. Application report
Safely closed
New linear rotary motors for precise screwdriving and closure applications.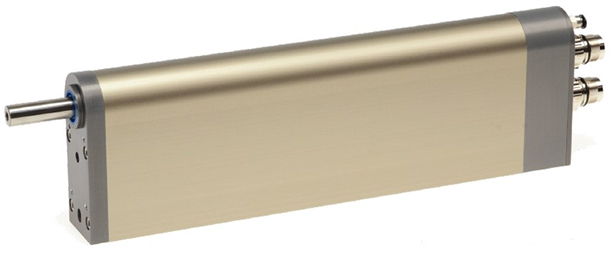 Do you have questions about the linear rotary motors?
We will be happy to answer any questions you may have about the linear rotary motors.
Please contact us using the following form or call us at
Tel: 262-743-2555