PR01 Linear Rotary Motors
The PR01 product family combines a linear and a rotary motor in just one housing. The two electromagnetic servo motors are built in series and thus enable the installation of this machine element in the smallest possible footprint. Numerous options such as the MagSpring load compensation, pneumatic brake, emergency rail kit and wiper can be added to the module.
---
---
1. Details
The modules are also available with a gearbox for higher torques, stainless steel front and with an integrated hole through the entire module for vacuum and compressed air feed-through.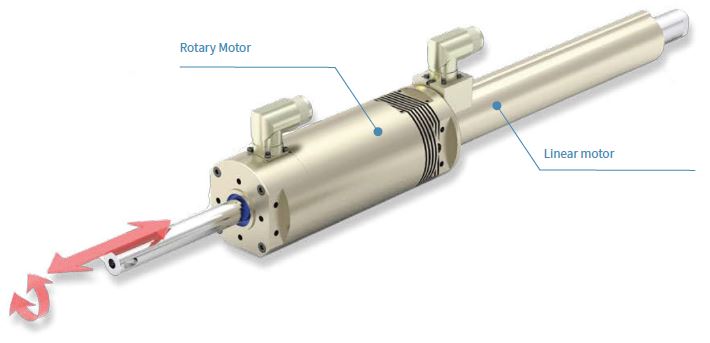 Simple implementation of capping & assembling systems
Synchronized or independent linear and rotary motions
Programmable press forces and torques
High dynamic response
Torque up to 100 Nm
Long service life
Stroke lengths up to 300 mm
---
Linear Rotary Motor
Linear direct drive
Rotary direct drive
Independent linear and rotary motions
Integrated position sensors
Absolute temperature feedback
Programmable position / motion profiles
Programmable press force
Programmable torque
Endless turning
Single turn absolute position encoder
Hollow shaft
Version with hollow shaft
Inner diameter 2.5 / 4.0 mm
Upgradeable to vacuum gripper
Can be combined with a pneumatic or electric gripper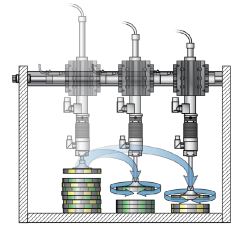 ---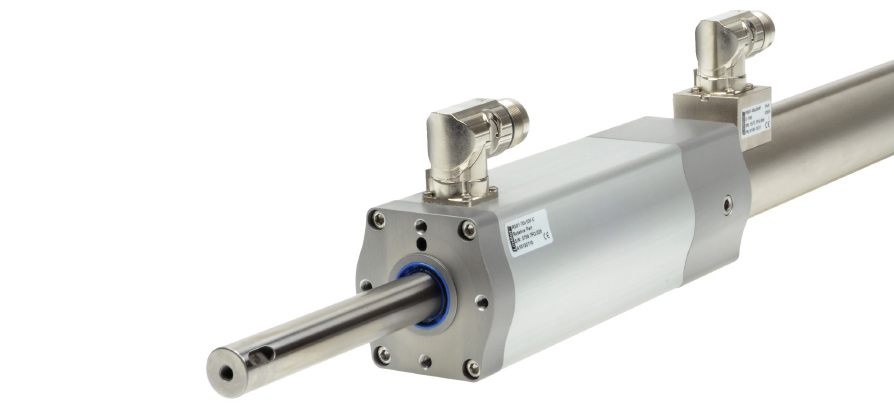 ---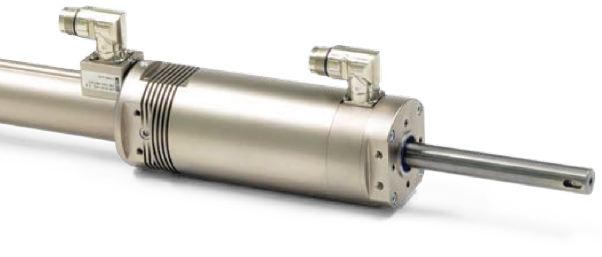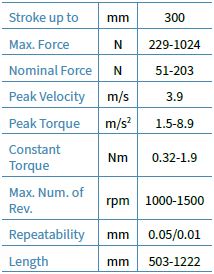 ---
Stainless steel front
Linear rotary shaft and module front in stainless steel EN1.4404 / AISI 316
Hygienic Design
Resistant to cleaning supplies
Designed for use with food products
Designed for use in the chemical industry
With interchangeable plain bearings

---
High Torque
Independent linear and rotary motions
For applications with high inertia loads
For applications with high torque requirement
3 selectable transmission ratios
With guide rails to bear transverse loads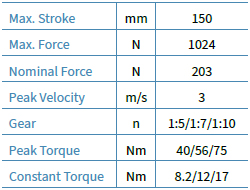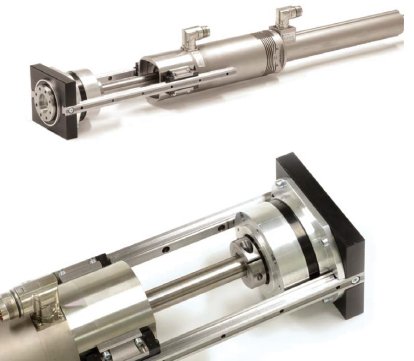 To the details in the e-catalogue
2. Videos
High Speed performance
This video shows, how a steel bolt finds its way through a acrylic glass labyrinth. All processes are programmed via a servo-drive module and can be flexibly adapted.
3. Application report
The closure twist
Closure processes can be designed much more flexibly with linear rotary motors than with conventional cam disc technology. That is why Tölke, a packaging machinery specialist, has outfitted its new high-performance filling and closing line with linear rotary motors from LinMot. The operator of the system profits from shorter setup times, lower downtime, and a wider range of applications for the machine.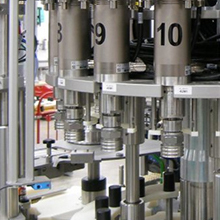 LinMot Systems in AFAQ Pharmaceutical Machines
The Pharmaceutical sector is considered as one of the most demanding sectors in the industrial field. Machine designers and builders must consider and respect many rules and standards and should mandatorily apply the cGMP (current Good Manufacturing Practices). These rules and guidelines become more restricted when the machine is handling aseptic medicine, such as Ophthalmic Drops.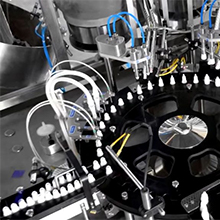 In line with Industry 4.0
Filling and closure processes can be implemented dynamically and flexibly with linear rotary direct motors. That›s why noted packaging machine manufacturer OPTIMA uses them in the closure units for its monoblock and free-standing machines. Another important reason is that the motors directly provide data on the actual stroke and torque values generated for ongoing quality assurance or subsequent process analysis.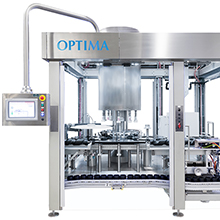 Linear rotary motors and wing-cap closures
200 million litres of milk and 60 million litres of cream. These impressive quantities of liquids are processed annually at Emmi's Mittelland Molkerei AG in Suhr. Right in the center of it all: LinMot's lifting rotary motors and Wing-Cap closures.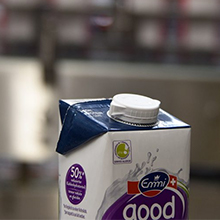 Do you have questions about the linear rotary motors?
We will be happy to answer any questions you may have about the linear rotary motors.
Please contact us using the following form or call us at
Tel: 262-743-2555