Linear Motors SSC
The compact SSC linear motors are completely made of stainless steel EN 1.4404/AISI 316. In the motor construction, the focus is on a hygienic design. In order to avoid the accumulation of dirt, the motor is designed without unnecessary edges, corners, holes and screw connections. In addition, all joints are welded so that no seals are required.
---
1. Details
2. Videos
3. Application
4. Contact
---
1. Details
The windings of the LinMot motor are completely encapsulated with epoxy resin, which protects the copper filling and also the stator package from condensation or corrosion. Thanks to the complete encapsulation, the motors are also safe from the penetration of dust and water (high-pressure/steam jet cleaning). Due to this tightness they fulfil the protection class IP69K according to DIN EN 60529. Specially developed plastic bearings ensure simplified cleaning and a lot of time saving in wash-down applications.
For temperature monitoring, all linear motors are equipped with sensors which transmit the data to the drive. The data can be evaluated in the higher-level control system so that the motor can be kept within a constant temperature range depending on the processing (e.g. food such as fish). As an option, LinMot also offers an integrated water cooling system for low surface temperatures, which leads to higher performance and at the same time reduces the formation of germs.
Stainless steel housing
Hygienic design
Welded connections, no gaskets
Completely encapsulated (IP69K)
Optional integrated water cooling


2. Videos
Stainless steel motor under water
SSC motors can also be used under water thanks to their hygienic design and welded joints.
3. Application report
Fast and flexible filling
Rotary indexing machine combines advantages of piston and flow-rate metering: Many users wish they could combine the advantages of flow-rate metering and piston metering in one rotary filling machine. Tölke, a specialist in packaging machinery, has pulled off this feat by using LinMot linear motors. The operator of the system benefits from short changeover times, less scrap, shorter downtime, and a more flexible machine.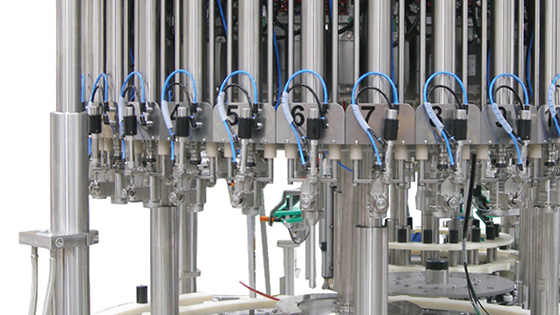 Do you have questions about the SSC motors?
We will be happy to answer any questions you may have about the stainless steel motors.
Please contact us using the following form or call us at
Tel: 262-743-2555