Linear Motors
LinMot motors are high quality, extremely high efficiency tubular linear motors. This high efficiency means less heat generated and better position accuracy. The simple, clean tubular design makes it easy to install the motor, reducing the footprint and achieving unrivaled force density. Contrary to conventional drive solutions, LinMot solutions do not require any mechanical transmission elements – which simplifies the design, while reducing wear to almost zero and thus minimizing maintenance.
LinMot motors are uncompromisingly reliable, and their precise, smooth, quiet, and high dynamic motion makes them ideal for almost all applications and industries.
---
Core Values of linear motors
Productivity
Extreme dynamics
Monitored process variables
Quick and easy maintenance
Flexability
Freely positionable with programmable parameters
Wide range of product combinations and options
Reliability
High quality and precision
Simple design
Overload protection
Long service life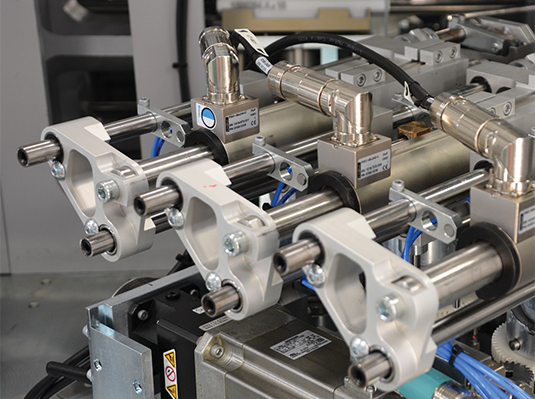 ---
Linear Motors Power Range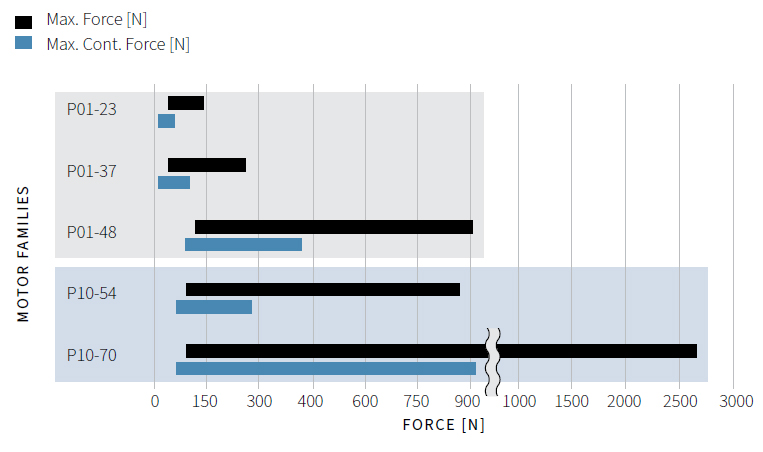 ---
Typical Application Areas
Plastic injection molding machines, Packaging machines, Textile machines, Assembly machines, Printing and Labelling machines
Wood, glass, and ceramic processing machines
Handling, Filling, Inspection, Feeding, Mounting, Stacking, Sorting and Rejection systems
Metering, Counting, Dosing, Sealing and Precision pressing
---
Series P01
High power density
Extreme efficiency
Simple installation & configuration
Low noise & smooth operation
Long lifetime
CE/RoHS/UL certified

---
Series P10
The most powerful & dynamic LinMot motors
230VAC / 3x400VAC motor technology
Controlled by standard third-party servo drives
Long lifetime
Easy configuration
CE/RoHS/UL certified

---
Questions?
We will be happy to answer your questions or provide you with advice.