Linear Modules DM01
The DM01 linear modules are complete drive solutions consisting of linear guide and firmly integrated LinMot stators and optionally built-in "magnetic springs" MagSpring and a pneumatic holding brake.
---
---
1. Details
The core technology of these drive units consist of PS01-23, PS01-37, and PS01-48 LinMot linear motors. These options allow the user to produce forces of up to 572 N and stroke lengths of up to 575 mm. The motor capabilities, with accelerations of up to 50 m/s2 and a maximum velocity of 5 m/s, will be able to successfully exceed the demands of virtually any application.
Direct mounting of the load with absorption of transverse forces
Anodised aluminium housing for easy cleaning
Corrosion-resistant, hard chrome-plated guide rods
Linear ball bearings with food grade lubricant (NSF H1)
MagSpring® option available for vertical load compensation
Can be combined to form two-axis systems


Optional: Force sensor modules
The force sensor modules of the DM01-37-FSxx and DM01-48-FSxx series can be flanged directly to the linear modules of the DM01 series and thus enable the measurement of the forces occurring in the direction of movement of the modules. Together with the C1250 drives, which can also be calibrated, it is thus possible to either execute a process in a force-controlled manner or to implement process monitoring based on the forces that occur.

Front flange with force sensors for direct mounting on DM01 modules
Realisation of force-controlled applications such as joining or pressing
Implementation of process controls based on force profiles
Decoupled force measurement in the direction of movement independent of the force application point
Arbitrary mounting of grippers or tools without measurement influence
High measuring accuracy with simultaneous high overload resistance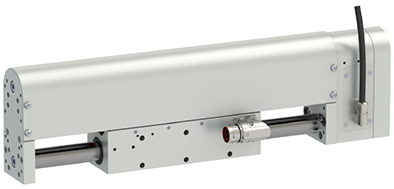 Optional: clean room approval
The DM guides were developed to ensure reliable stability. To guarantee cleanliness in production, the DM linear modules are certified as components for cleanroom applications.
Available with cleanroom certification up to ISO4
Equipped with food-safe lubricants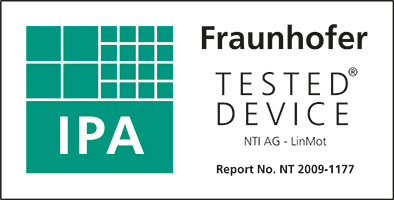 2. Videos
LinMot DM01 Linear Modules
The video shows the new LinMot DM01 linear modules with highly dynamic movements. The DM01 series is a complete drive solution consisting of a linear guide and permanently integrated LinMot stator.
3. Application
The future of shipping packaging
Online trade is growing and growing. With every completed order, a shipping order is triggered at the same time. In order to offer an optimal solution in terms of sustainability and cardboard consumption, the mechanical engineering company KRAFT has developed the "Kraft VPS100". Included: linear motors from LinMot.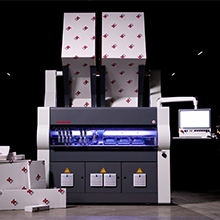 Pick&place with direct-drive technology
Flexible and fast as lightning: Direct electrical drives can be used to build pick&place modules that are highly efficient, precise, and dynamic. They are also more flexible, more compact, and require less effort to install and maintain than their pneumatic or cam-driven counterparts.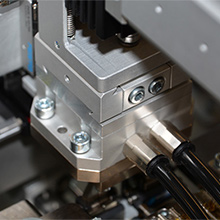 Gardena moves into the future of water through LinMot
Just think of the battery-powered lawn edger back in 1973 or the watering computer from the 1980s, GARDENA has always proven to be a particularly sustainable innovator. With state-of-the-art linear rotary and linear technology from drive specialist LinMot, GARDENA has succeeded in redefining the precision, speed and sustainability of its production facilities.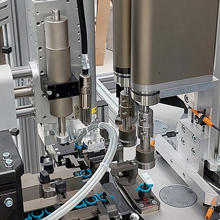 The Turnaround for KRÖNING with LinMot
Sustainability efforts must begin with the engineering of machinery for sustainable production. This is why the machine builders from Saxony trust only the finest in terms of power, adaptability, and sustainability, and use the complete drive solution from LinMot DM01 in their new KKA carton erector system.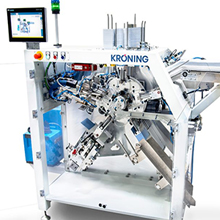 Do you have questions about the linear modules DM01?
We will be happy to answer any questions you may have.
Please contact us using the following form or call us at
Tel: 262-743-2555