Functional Safety
LinMot integrates with "Functional Safety" the appropriate safety functions and several new additional functions directly into the drive and motor, taking care to ensure that they are identical in design to existing products.
---
---
1. Details
The safety functions are directly integrated into the drive and need no additional hardware. This offers you shorter commissioning times and a higher cost effectiveness thanks to efficient engineering and lower wiring costs.
Functions
STO: Safe Torque Off
SS1: Safe Stop 1
SS2: Safe Stop 2
SOS: Safe Operating Stop
SLS: Safe Limited Speed
SBC: Safe Brake Control
SBT: Safe Brake Test
Parametrize your safety function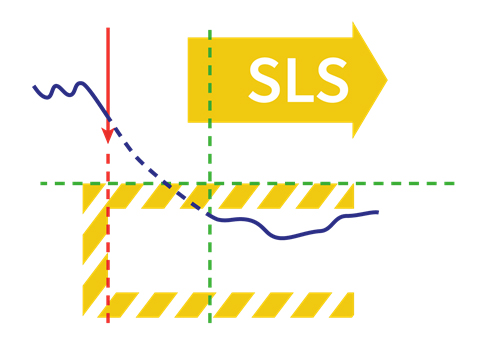 Motor components
Safety and standard motors with same dimensions
Build identical machines regardless of whether with or without functional safety
Safety linear motors with integrated safety position sensors
One cable solution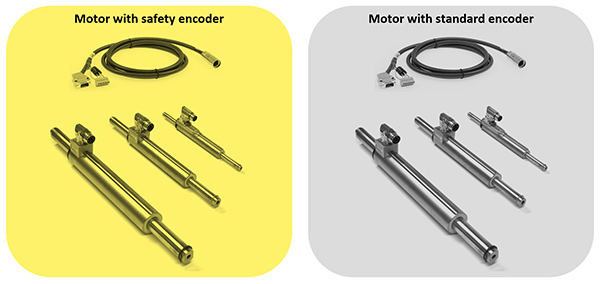 Multi Interface
Multi interface drive
One hardware supports different communication busses
Real time communication protocols
Synchronized and independent movements
NC motion or LinMot protocol
Closed loop force/torque control
Force/torque limitation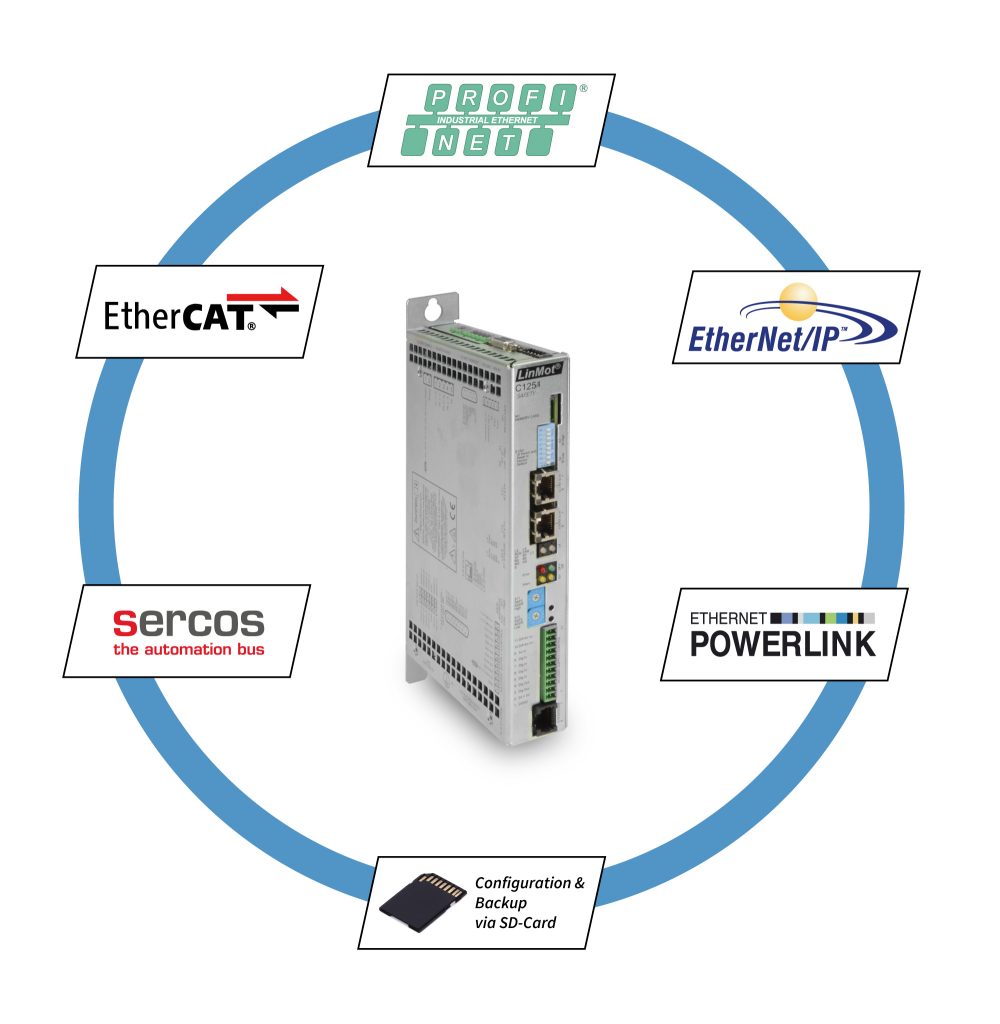 2. Videos
Functional Safety – How it works
LinMot offers a complete functional safety package from a single source. The safety functions are directly integrated into the drive and need no additional hardware. The linear motors/modules come with an integrated safety position sensors.
3. Application report
Functional safety for industrial linear motors
Until now, machine builders were largely left to their own devices when it came to ensuring functional safety when using dynamic linear motors. Now, for the first time, a complete package is available that makes this step much easier for users.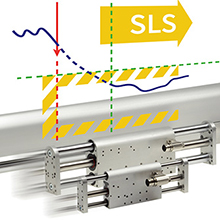 Gardena moves into the future of water through LinMot
Just think of the battery-powered lawn edger back in 1973 or the watering computer from the 1980s, GARDENA has always proven to be a particularly sustainable innovator. With state-of-the-art linear rotary and linear technology from drive specialist LinMot, GARDENA has succeeded in redefining the precision, speed and sustainability of its production facilities.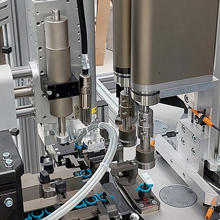 Do you have questions about functional safety?
We will be happy to answer any questions you may have.
Please contact us using the following form or call us at
Tel: +41 56 419 91 91