Linear Motors 3x400VAC SSC
For the P10-70 stainless steel linear motors, LinMot relies on 3x400VAC technology and servo drives with direct supply from the mains. This means that the motors can be perfectly integrated into any machine concept. The built-in standard encoders ensure better integration of the drives in third-party control concepts. The motors can therefore be easily controlled by drives from any manufacturer.
---
1. Details
2. Videos
3. Application
4. Contact
---
1. Details
They are designed for use in machines and plants for food processing or for operation in the pharmaceutical industry. The INOX housing, which is completely made of stainless steel EN 1.4404/AISI 316L, ensures operational safety in these very demanding environmental conditions. This completely welded housing encapsulates the motor on the outside and thus achieves protection class IP69K. In addition, the new motors are equipped with a water cooling system integrated into the housing. In terms of maintenance, the user benefits from the modular design of the motors, where the bearing can be replaced very easily.
3 x 400VAC motors in stainless steel design
High peak forces
Extremely high accelerations
Protection class IP69K
Water cooling integrated in housing
Modular construction
Can also be operated with standard "3rd party" servo drives


2. Videos
Stainless Steel Linear Motors
These motors have excellent thermal behaviour and can therefore be passively cooled very well. The intelligent design allows the use of an enlarged slider diameter with a fixed stator size, resulting in improved performance data.
3. Application report
Fast and flexible filling
Rotary indexing machine combines advantages of piston and flow-rate metering: Many users wish they could combine the advantages of flow-rate metering and piston metering in one rotary filling machine. Tölke, a specialist in packaging machinery, has pulled off this feat by using LinMot linear motors. The operator of the system benefits from short changeover times, less scrap, shorter downtime, and a more flexible machine.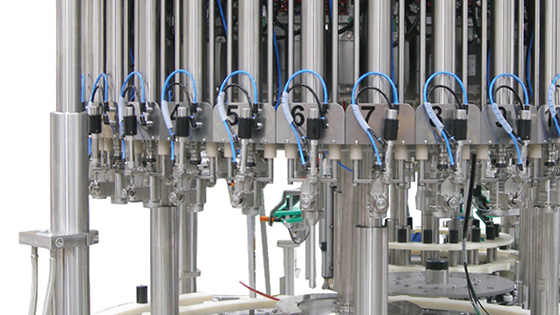 Do you have questions about the 3x400VAC SSC?
We will be happy to answer any questions you may have about the stainless steel motors.
Please contact us using the following form or call us at
Tel: 262-743-2555