Linear Motors P10 – 3x400VAC
The most powerful LinMot motors for dynamic linear motions. They use a 3x400VAC technology which allows the motors to be easily integrated in the machine and be used more effectively as a component. The P10 series have been deliberately equipped with standard encoders and temperature signals which can be read by nearly all third-party drives.
---
---
1. Details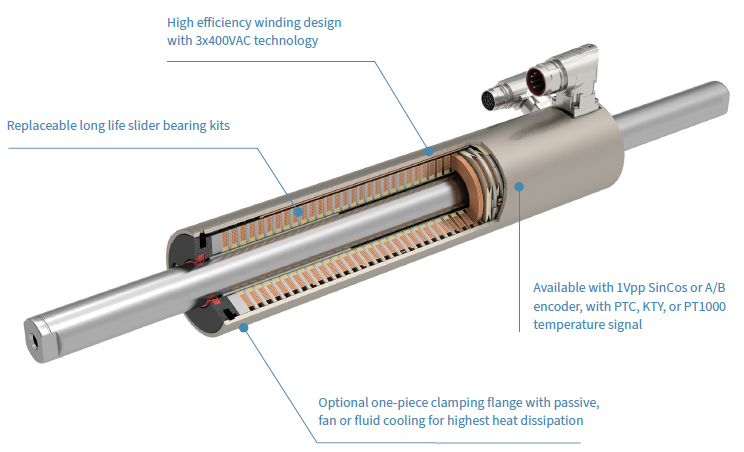 The most powerful & dynamic LinMot motors
230VAC / 3x400VAC motor technology
Controlled by standard third-party servo drives
Long lifetime
Easy configuration
CE/RoHS/UL certified
---
Realized projects with LinMot 3x400VAC linear motors and drives from:
AMK
B&R
Beckhoff
Control Techniques
Danfoss
KEB
JBG Elektronik
Kollmorgen
pilz
Lenze
KEBA
Mitsubishi Electric
Panasonic
rexroth
Robox motion control
SEW Eurodrive
Rockwell Automation
Schneider Electric
Siemens
Sigmatek
Yaskawa
Lust LTi
---
P10-54 Motors
Power packages
1x230VAC and 3 x 400VAC technology
Rotating push-pull TWIN connector for power and encoder cables
One-piece clamping flange
Can also be controlled by standard third-party servo drives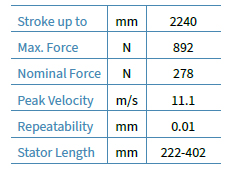 ---
P10-70 Motors
High Power
3 x 400VAC technology
Extremely high accelerations
Separate connector for sensor and power cable
Can also be controlled by standard third-party servo drives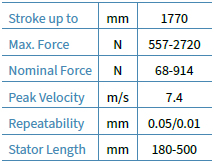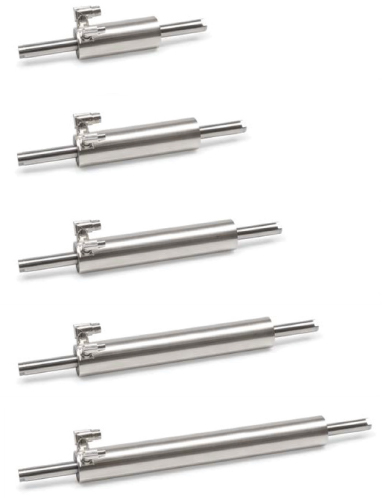 ---
2. Application report
Ultimate drive technology
Ever since Chocolat Frey AG recently expanded their production of the highly popular Napolitains, this large Swiss chocolate maker has benefited from the advantages of advanced technology, producing a wide assortment of very small chocolate wafers with even greater quality, process reliability, and productivity.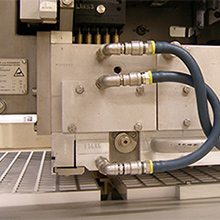 The fight against counterfeit medications
75 billion US dollars per year. According to the World Health Organisation (WHO), this is the estimated market value of counterfeit medicines worldwide. An untenable pharmaceutical policy status quo. With over 6 billion products processed per year and with LinMot's leading linear drive technology, Hicof's unique coding machines spearhead the initiative in anti-counterfeiting.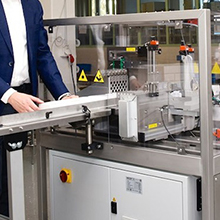 The filling and sealing machines of Zellwag AG
Dynamics in the filling and sealing machine industry. Since 2002 Zellwag AG has put their trust in linear motors when building their fully automated filling and sealing machines for pharmaceutical and cosmetic products.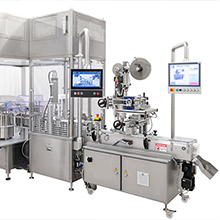 Full speed ahead with LinMot
Linear motors are a particularly good solution for pharmaceutical cleanroom applications. They experience very little abrasive wear, require little lubrication at widely spaced intervals, and are easy to clean. For these and other reasons, they are now the state of the art for the noted Swiss primary packaging producer Hoffmann Neopac AG and an indispensable part of modern pharmaceutical production systems.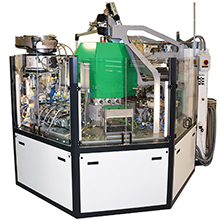 Do you have questions about the linear motors?
We will be happy to answer any questions you may have about the linear motors.
Please contact us using the following form or call us at
Tel: 262-743-2555