Automated closing and screwing
LinMot offers a ready-to-use module for highly dynamic closing and screwing processes under the product name "linear rotary motors". The two integrated electromagnetic servo motors enable freely programmable, independent linear and rotary movements, which can be synchronised if required.
The fact that the linear movement is also realised by a direct drive makes capping processes much more flexible and efficient than with systems that rely on stroke cams, pneumatic cylinders or recirculating ball drives to generate them. Integrated force and torque sensors offer even more safety for applications requiring high precision and process reliability and also enable the collection of process data for each individual closing process (I4.0).
---
That's why LinMot:
Highest dynamics and unaltered acquisition of process data
Fast format changeover possible. No stroke curves, end stops or similar
Compact design principle with minimum own moving mass and small rotational moment of inertia for fast closures without overshooting
Easy detection of faulty closures and defective parts
Position, angle, force and torque sensors included
Long service life; virtually maintenance-free
All well-known communication protocols supported by LinMot-Drive
---
LinMot products for capping and assembling
Linear rotary motors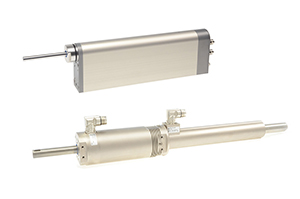 LinMot's linear rotary motors are characterised by excellent flexibility, dynamics and speed. They can be used to implement both linear and rotary movements.
Servo Drives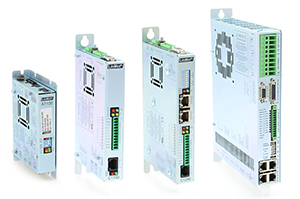 LinMot Servo Drives are compact positioning controllers with one or more power units for controlling the motors and an intelligent control unit with integrated position control. The control unit takes over all drive-related control and monitoring functions.
Other products: Linear guides and -modules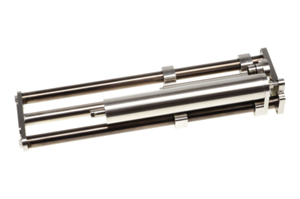 LinMot linear guides are compact guide units for linear motors. The guides are used to support the load, to absorb external forces, torsional and bending moments and, at the same time, as anti-rotation devices."
---
Here our motors are used for closing
---
Application reports
Safely closed
For filling and packaging applications, where great precision and process reliability are needed, LinMot has now brought to market linear rotary motors with integrated sensors. They are not only extremely reliable and precise, but also collect process data for every closure operation.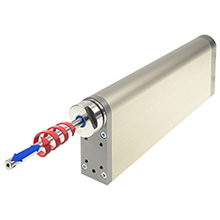 LinMot Systems in AFAQ Pharmaceutical Machines
The Pharmaceutical sector is considered as one of the most demanding sectors in the industrial field. Machine designers and builders must consider and respect many rules and standards and should mandatorily apply the cGMP (current Good Manufacturing Practices). These rules and guidelines become more restricted when the machine is handling aseptic medicine, such as Ophthalmic Drops.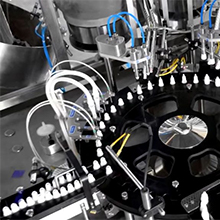 Pharmaceutical production during the COVID-19 pandemic
For applications in filling and packaging technology where maximum precision and process reliability are required, LinMot has now launched rotary lifting motors with integrated sensor technology. Not only do they work particularly reliably and accurately, but they also provide the collected process data for each capping process.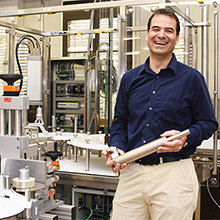 The closure twist
Closure processes can be designed much more flexibly with linear rotary motors than with conventional cam disc technology. That is why Tölke, a packaging machinery specialist, has outfitted its new high-performance filling and closing line with linear rotary motors from LinMot. The operator of the system profits from shorter setup times, lower downtime, and a wider range of applications for the machine.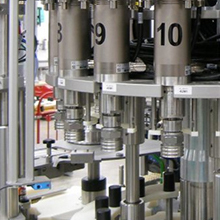 In line with Industry 4.0
Filling and closure processes can be implemented dynamically and flexibly with linear rotary direct motors. That›s why noted packaging machine manufacturer OPTIMA uses them in the closure units for its monoblock and free-standing machines. Another important reason is that the motors directly provide data on the actual stroke and torque values generated for ongoing quality assurance or subsequent process analysis.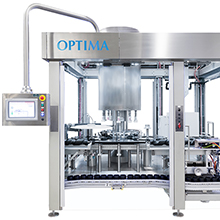 Linear rotary motors and wing-cap closures
200 million litres of milk and 60 million litres of cream. These impressive quantities of liquids are processed annually at Emmi's Mittelland Molkerei AG in Suhr. Right in the center of it all: LinMot's lifting rotary motors and Wing-Cap closures.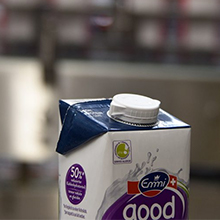 ---
Do you have questions about the linear-rotary motors?
We will be happy to answer any questions you may have about the linear-rotary motors.
Please contact us using the following form or call us at
Tel: 262-743-2555