Automated closing and screwing
LinMot offers a ready-to-use module for highly dynamic closing and screwing processes under the product name "linear rotary motors". The two integrated electromagnetic servo motors enable freely programmable, independent linear and rotary movements, which can be synchronised if required.
The fact that the linear movement is also realised by a direct drive makes capping processes much more flexible and efficient than with systems that rely on stroke cams, pneumatic cylinders or recirculating ball drives to generate them. Integrated force and torque sensors offer even more safety for applications requiring high precision and process reliability and also enable the collection of process data for each individual closing process (I4.0).
---
That's why LinMot:
Highest dynamics and unaltered acquisition of process data
Fast format changeover possible. No stroke curves, end stops or similar
Compact design principle with minimum own moving mass and small rotational moment of inertia for fast closures without overshooting
Easy detection of faulty closures and defective parts
Position, angle, force and torque sensors included
Long service life; virtually maintenance-free
All well-known communication protocols supported by LinMot-Drive
---
LinMot products for capping and assembling
Linear rotary motors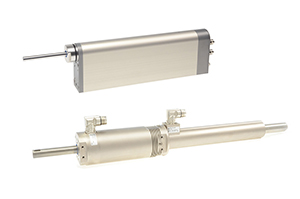 LinMot's linear rotary motors are characterised by excellent flexibility, dynamics and speed. They can be used to implement both linear and rotary movements.
Servo Drives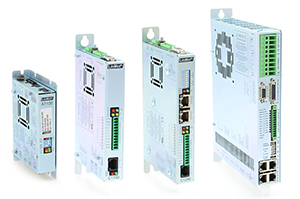 LinMot Servo Drives are compact positioning controllers with one or more power units for controlling the motors and an intelligent control unit with integrated position control. The control unit takes over all drive-related control and monitoring functions.
Other products: Linear guides and -modules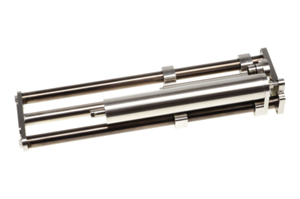 LinMot linear guides are compact guide units for linear motors. The guides are used to support the load, to absorb external forces, torsional and bending moments and, at the same time, as anti-rotation devices."
---
Here our motors are used for closing
---
Do you have questions about the linear-rotary motors?
We will be happy to answer any questions you may have about the linear-rotary motors.
Please contact us using the following form or call us at
Tel: 262-743-2555