The future of shipping packaging
Online trade is growing and growing. With every completed order, a shipping order is triggered at the same time. In order to offer an optimal solution in terms of sustainability and cardboard consumption, the mechanical engineering company KRAFT has developed the "Kraft VPS100". Included: linear motors from LinMot.
---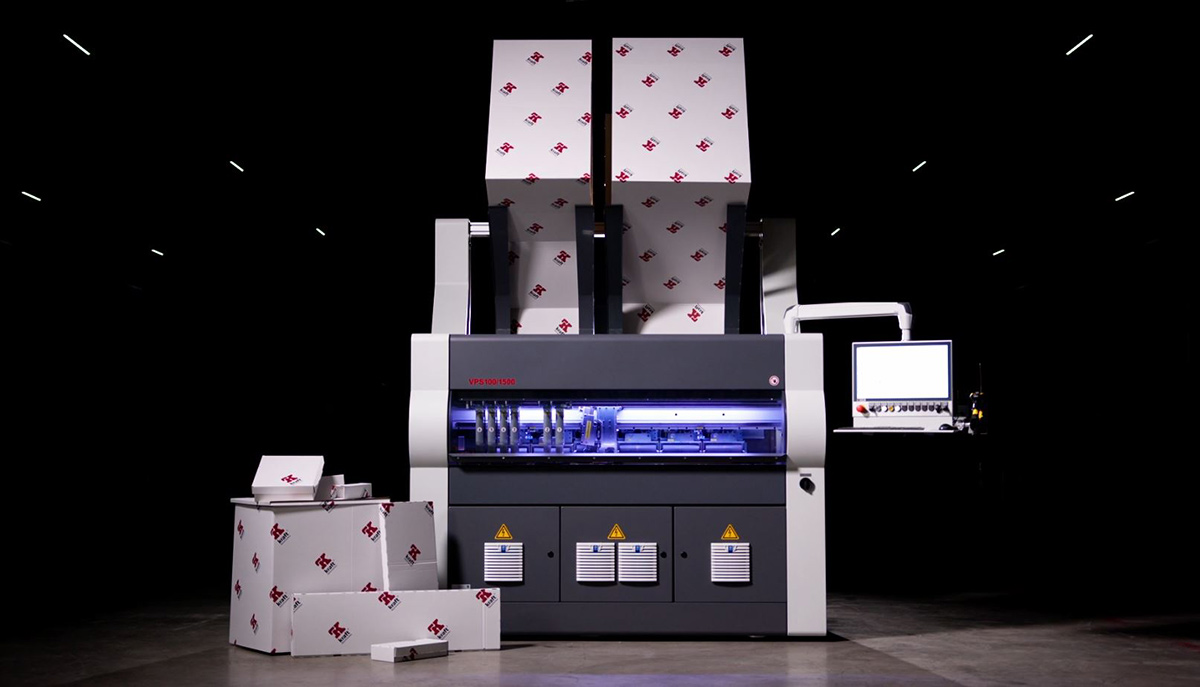 VPS100 automatic carton cutter (Source: G. KRAFT Maschinenbau GmbH)
---
More and more goods are being ordered online. According to the "Bundesverband E-Commerce und Versandhandel Deutschland e.V." (German E-Commerce and Mail Order Association), industry sales in Germany rose to over 100 billion euros for the first time in 2021. Here, mail-order giants often work with standard shipping boxes to send the ordered goods on their journey to the customer. Empty spaces in the packages are then stuffed with filling material to protect the contents during shipping. This process sometimes produces inefficient packaging forms, as this german article from Stern shows. Precisely fitting the outer packaging can reduce not only the amount of cardboard used, but also the cost of the filling material. This is made possible by the "Kraft VPS100" from KRAFT Maschinenbau, in which LinMot linear motors and the corresponding servo drives are installed.
---
---
Perforating, creasing and cutting
With the "Kraft VPS100", boxes can be produced precisely and individually. Thanks to the "Kraft Box Designer" (KBD) software solution, custom packaging designs can be implemented quickly and easily. Current designs can be effortlessly adapted. Variables are flexible and set directly on the machine. The high degree of flexibility ensures that all products are always packaged optimally and according to the individual guidelines. LinMot's linear motors ensure that the cutting and creasing depths can be easily adjusted. Flexibility also guarantees that all tools are equipped with their own positioning motor. This ensures that changeover times are kept to a minimum.
---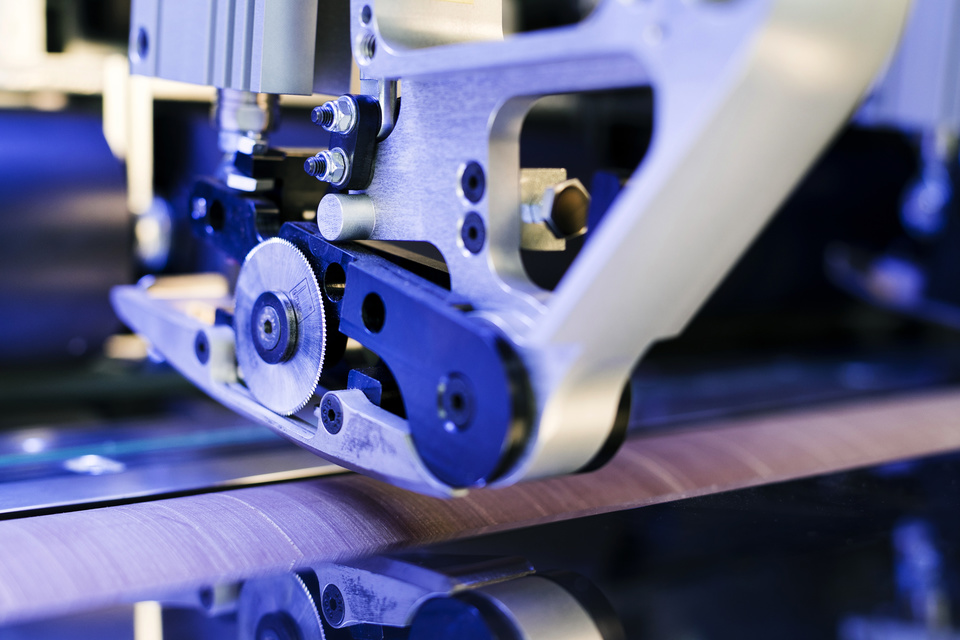 The patented multifunction tool – creasing, cutting and perforating with maximum precision and speed. (Source: G. KRAFT Maschinenbau GmbH)
---
A convincing cost balance
The system impresses not only with material savings and flexibility, but also with the reliability of the system and the energy balance, compared to pneumatic systems.
Pneumatic motor systems cannot provide feedback on the completed process. LinMot's linear motors are different. By means of "process monitoring", production sequences can be recorded and evaluated. This data analysis ensures consistent quality and ensures that predictive maintenance can be implemented. What's more, LinMot linear motors can easily adapt to aggressive carton dust environments and impress with their outstanding service life.
The energy balance of electric drives is also impressive. After all, 2/3 of the operating costs are used up for energy when operating a pneumatic system. This is due to the fact that energy has to be supplied during the entire movement. Although the investment costs of a pneumatic solution are initially lower than for a system that relies on electric linear motors, the electric drive often pays for itself in less than half a year thanks to significantly lower energy costs:
All details on the topic of pneumatic replacement
---
Sustainable thinking and efficient packaging
---
Sustainable into the future
The topic of "sustainability" has arrived in society. More and more people are not only critically questioning their consumer etiquette, but are also judging companies on the climate-friendliness of their business practices. Smart companies see this as an additional opportunity to position themselves positively and sustainably. But from a financial perspective alone, the lower production costs, high reliability and better energy balance are reason enough to opt for sustainable, electric linear motors.