Gripper GM01
The electric gripper is used for precise clamping and moving of products in demanding environments. The high flexibility of the settings allows dry, moist, solid or soft products to be gently clamped and transported without leaving noticeable marks. With its hygienic design and high IP69 protection rating, the gripper can be easily cleaned and is designed for use in the food industry.
---
---
1. Details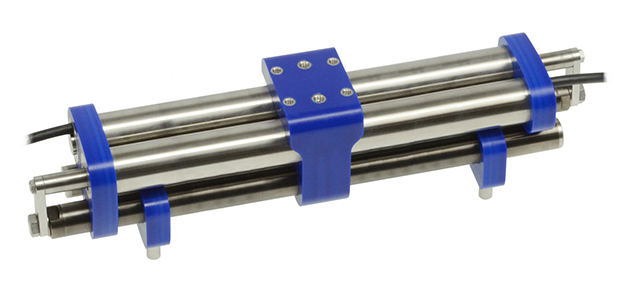 Stainless steel EN 1.4404 / POM
Compact design
Lightweight materials (FDA)
100% process monitoring and traceability
High degree of freedom for position and clamping force
---
Functionality
By detecting the gripper position and controlling the clamping force, even uneven products can be gripped reliably. Due to the large number of monitoring options, faulty gripping or even defective parts can be detected "on-the-fly" and sorted out accordingly. The intelligent GM01 gripper includes a wide range of monitoring options, which are essential for applications with a high degree of automation.
Consistent opening and closing times with extremely high dynamics for high capacities
High reliability of clamping for uniform and non-uniform products
Use in industries with high requirements such as pharmaceutical, food and automation industries
High process reliability due to monitoring data such as, press pressure, distance, temperature and capacity utilization
"Washdown safe" to comply with production cleaning guidelines
Easy integration and adaptation to individual production and packaging formats.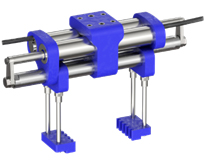 ---
Application
With its easy coupling and standardization of materials, the GM01- parallel gripper is another element in LinMot's stainless steel line. In combination with the SM01- guide, a complete pick and place application can be realized in stainless steel EN 1.4404. A combination that is extremely resistant to chemicals and has an enormous service life, even under difficult conditions.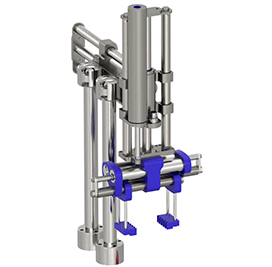 ---
2. Videos
Demonstration of stainless steel products (INOX motors)
Our corrosion resistant and hygienic products allow hygienic and sterile automation close to the process. Cleaning is also quick and easy thanks to the open machine design, and extremely reliable thanks to IP69 protection, even with frequent high-pressure and high-temperature cleaning. In addition, see the "GM01 gripper" in action.
3. Application report
A Greener Way to Power Your Linear Motion Applications
As the widespread implementation of sustainability efforts at the business level continues to grow, finding ways to make your production eco-friendlier is more important than ever. However, when it comes to improving the sustainability of your motion applications, navigating your options can be challenging.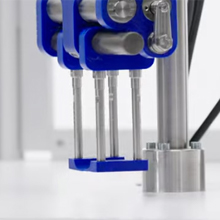 Questions about the gripper GM01?
We will be happy to answer any questions you may have.
Please contact us using the following form or call us at:
Tel: +49 (0)201 858940 0
The LinMot-Team