Process Monitoring with Kistler maXYmos
Kistler's widely known process monitoring stands for 100% quality in manufacturing, assembly and product testing. Now Kistler XY monitors of the maXYmos series are also compatible with LinMot products, which now also enables the evaluation of highly dynamic processes at the highest level.
---
Compatible with Process Monitoring from Kistler
Integration into Kistler maXYmos
C1250-SC Drive controllable by maXYmos
Process monitoring by Kistler
Real time data evaluation
Control your quality
Monitor your process
Observe your application
Know your process
The Kistler maXYmos can monitor and evaluate the quality of a product or manufacturing step based on an XY curve. With the help of evaluation elements, the user adapts the curve evaluation to the individual monitoring task. According to this specification, the system decides on good or bad for each individual workpiece.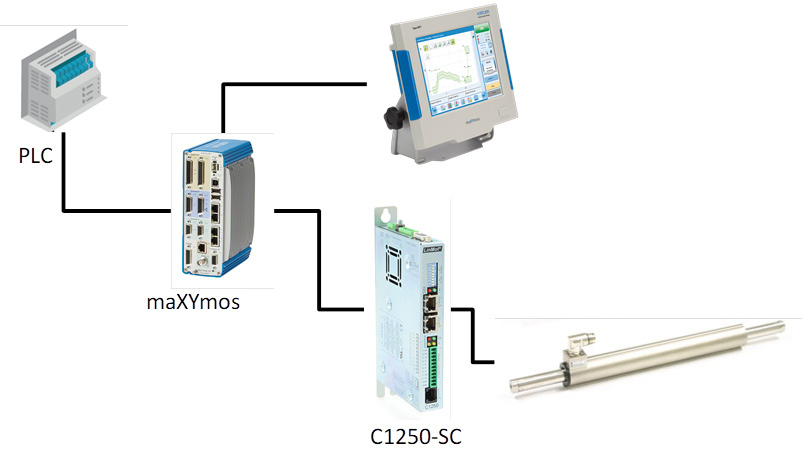 Highly dynamic applications such as insertion, testing, inspection or assembly, e.g. also via pick'n'place setup, can be easily controlled, monitored, evaluated and documented in conjunction with LinMot linear motors and the associated servodrives of the C1250-SC series. Based on the shape of the recorded XY measurement curves, the quality of each individual production step, an assembly or the entire product can be monitored and controlled in real time.
---
Do you have questions?
We will be happy to answer any questions you may have.
Please contact us using the following form or call us at
Tel: 262-743-2555